Governing Board
The Governing Board is the decision-making body of the Network. It is composed of one representative from each member organisation, each having one vote for decision-making purposes. The list of Euphresco members can be found here.
Network Management Group
The Network Management Group is the decision-implementing body of the Network and it is composed of the following organisations: French Agency for Food, Environmental and Occupational Health and Safety (FR), Federal Ministry for Sustainability and Tourism (AT), National Institute for Agricultural and Veterinarian Research (PT), Institute for Agricultural and Fisheries Research (BE), Department for Environment, Food and Rural Affairs (GB), National Institute for Agricultural Research and Food Technology (ES), National Plant Protection Organization, Netherlands Food and Consumer Products Safety Authority (NL), and The Federal Agency for Agriculture and Food (DE):

Ms Blümel Sylvia (Chair of the Network Management Group)
Since 2012 Ms Blümel is Head of the 'Plant health in orchards, vineyards and special crops' department at the Institute for Sustainable Plant Production of the Austrian Agency for Health and Food Safety (Austria). With a PhD in plant protection and a Habilitation (Venia docendi) in agricultural plant protection, Ms Blümel is experienced in international cooperation; she is an expert for the EU, EPPO, OECD, IOBC-WPRS and she has participated in a number of international ERA-NET and research projects.

Mr Kris De Jonghe
Since 2007, Mr De Jonghe is group leader at the Plant Sciences Unit of the Flanders Research Institute for Agriculture, Fisheries and Food (ILVO; Belgium), where he is responsible for the laboratory of virology and phloem bacteria (phytoplasma and 'Ca. Liberibacter'), also the National Reference Laboratory. He holds a PhD in Applied Biological Sciences from the University of Ghent, and has ample experience in international cooperation, including participation and/or coordination of many projects (Flemish Interuniversity Cooperation, EPPO, Era-net projects, H2020, COST).

Ms Rodriguez Elena
Ms Rodriguez holds a PhD in Food Science and Technology by the Universidad Complutense in Madrid, and a Master in Field Epidemiology. Previous experience includes participation in international surveillance networks (EU and WHO level) and working groups, as Spain's representative and contact point. She has taken part in the editorial board of Eurosurveillance (European Journal of Surveillance). Since 2016 she works at the Instituto Nacional de Investigación y Tecnología Agraria y Alimentaria (INIA) and she has been involved in the management of several international initiatives such as CSA AUTHENT-NET, ERA-NETs SuSAn, SusCrop, CO cofund, SusFood2, EJP One Health, ATF, etc.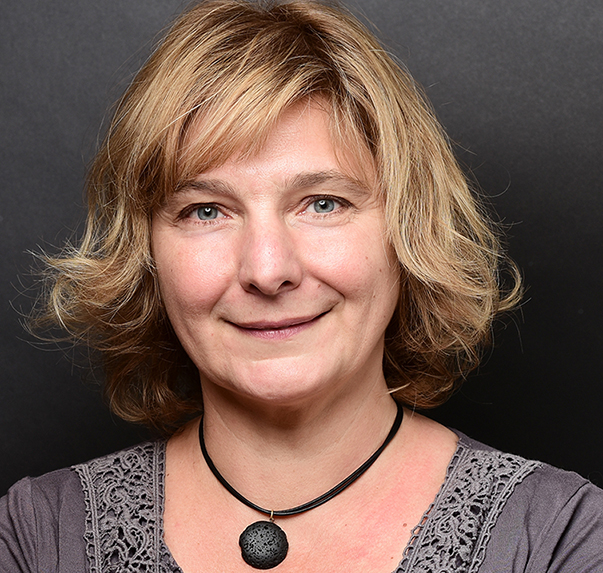 Ms Steinmöller Silke
Silke Steinmöller holds a PhD in agricultural sciences from Humboldt University Berlin and works as scientist at Julius Kühn-Institute in Germany in the Institute for national and international plant health since 2003. Her main scientific responsibilities have focussed on quarantine pests for potato, especially potato wart disease, and sanitation of potato waste, but also pest risk analysis, implementation of monitorings and assistance to the German plant protection services for questions related to import/export of plants and plant products.